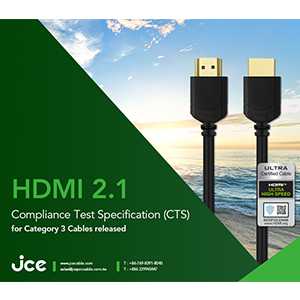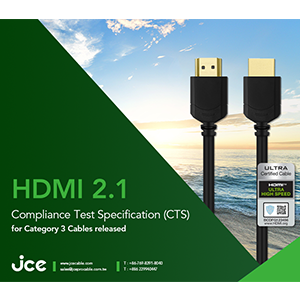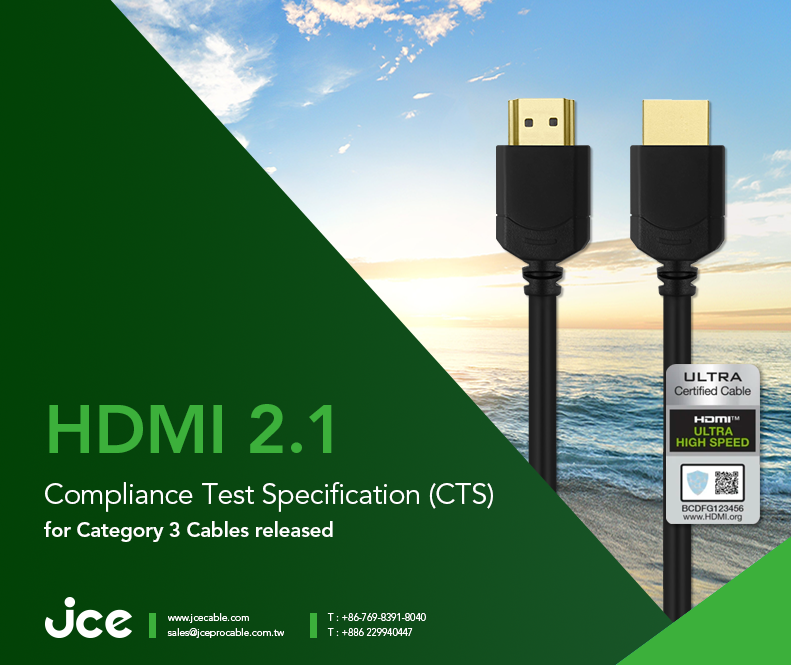 – HDMI Forum released HDMI 2.1 in November, 2017.
– New Ultra High Speed HDMI Cable is introduced to support 48Gbps bandwidth.
– HDMI 2.1 Compliance Test Specification (CTS) for Category 3 Cables released on 1st September, 2020.
– CTi Updates: .CTi to obtain ATC Certification for 30AWG (0.75m, 1m, 1.5m, 2m, 3m) and 26AWG (5m).
For more information, visit HDMI Forum.