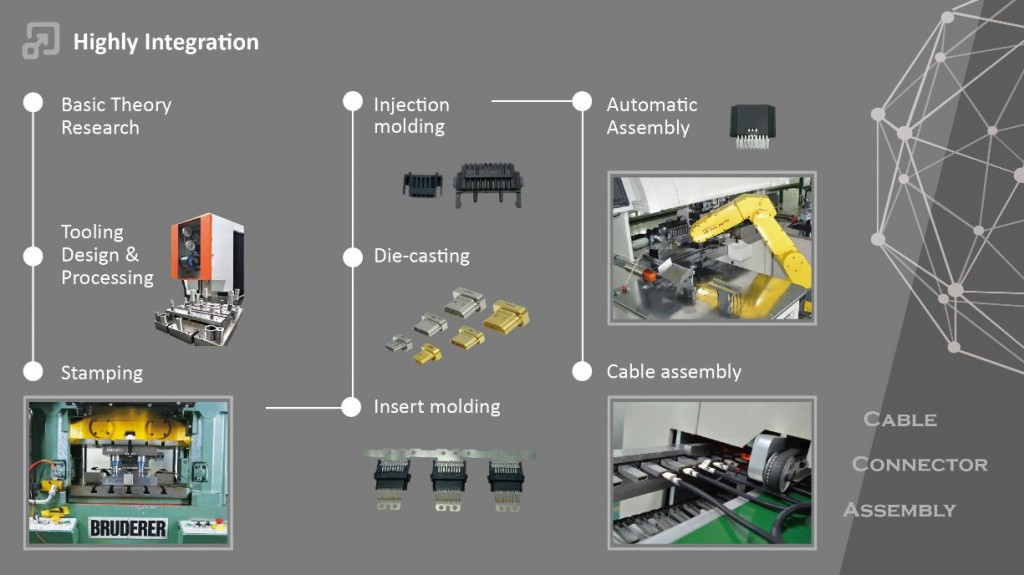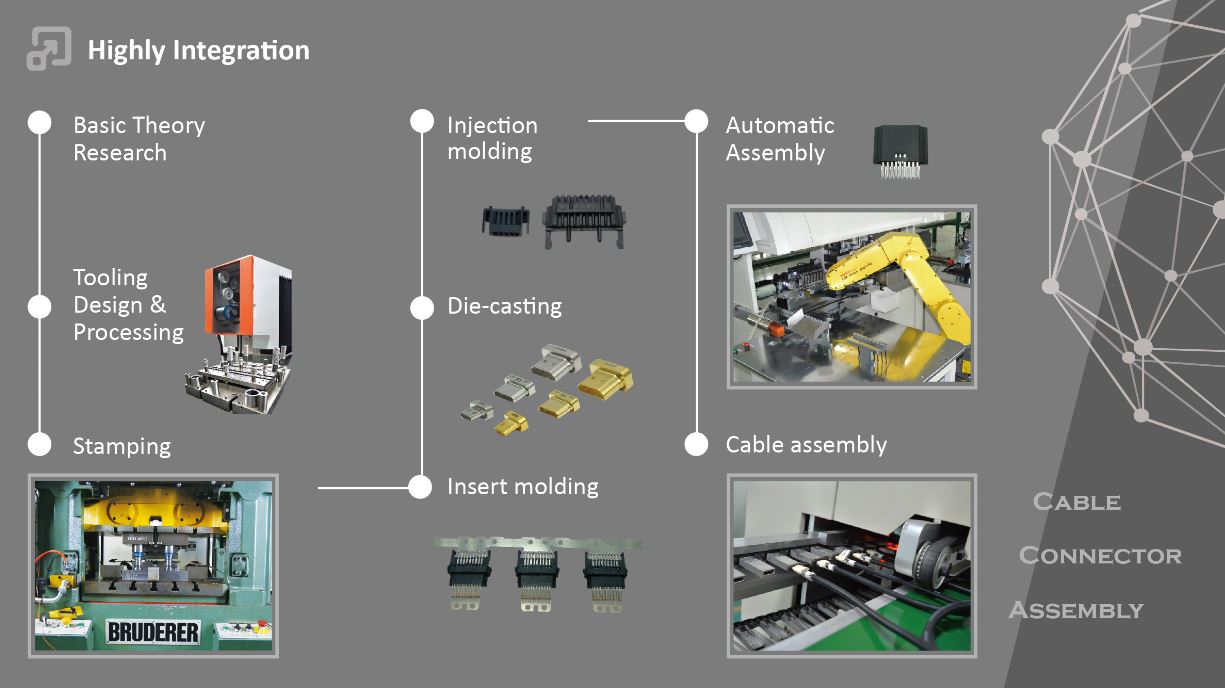 Fully vertical integration
Tooling design and manufacture , terminal stamping, insert molding, die-casting, injection molding, cable extrusion, connector automatic assembly are all processed internally.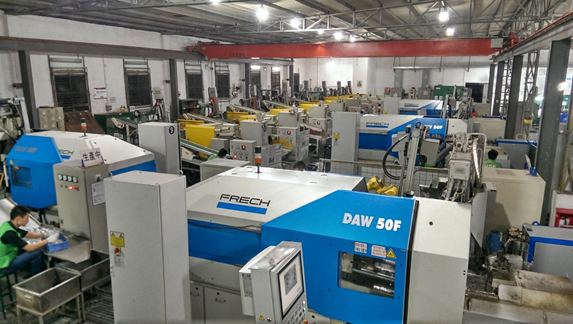 Up-to-date facilities
Stamping machine from BRUDERER (Switzerland), Die-casting machine from FRECH (Germany) , Wire EDM from Agiecharmilles (Switzerland), 5 axes CNC machines and automatic robot arm from FANUC (Japan)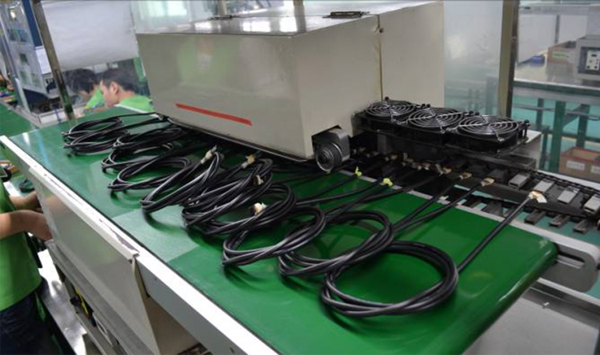 Automatic soldering & Assembly Technology
Keeping each cable outputted in the lowest deviation to maintain the best performance.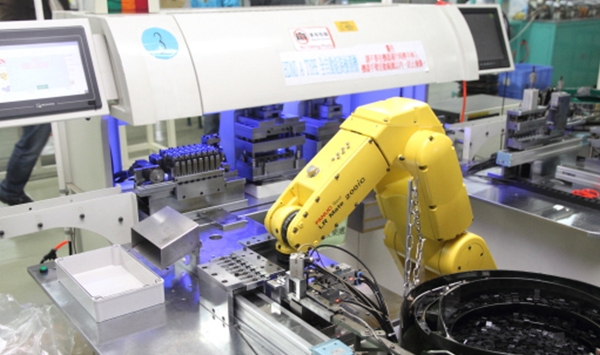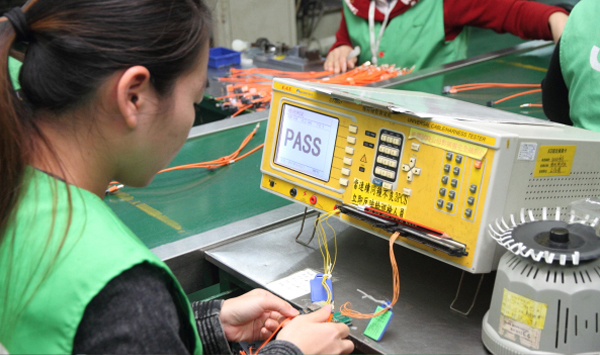 Quality and performance Guarantee
JCE is keeping 6 PPM defect rate by control all manufacture factors in house and fully conductivity test for each cable at least 2~3 times to offer the best quality and excellent performance.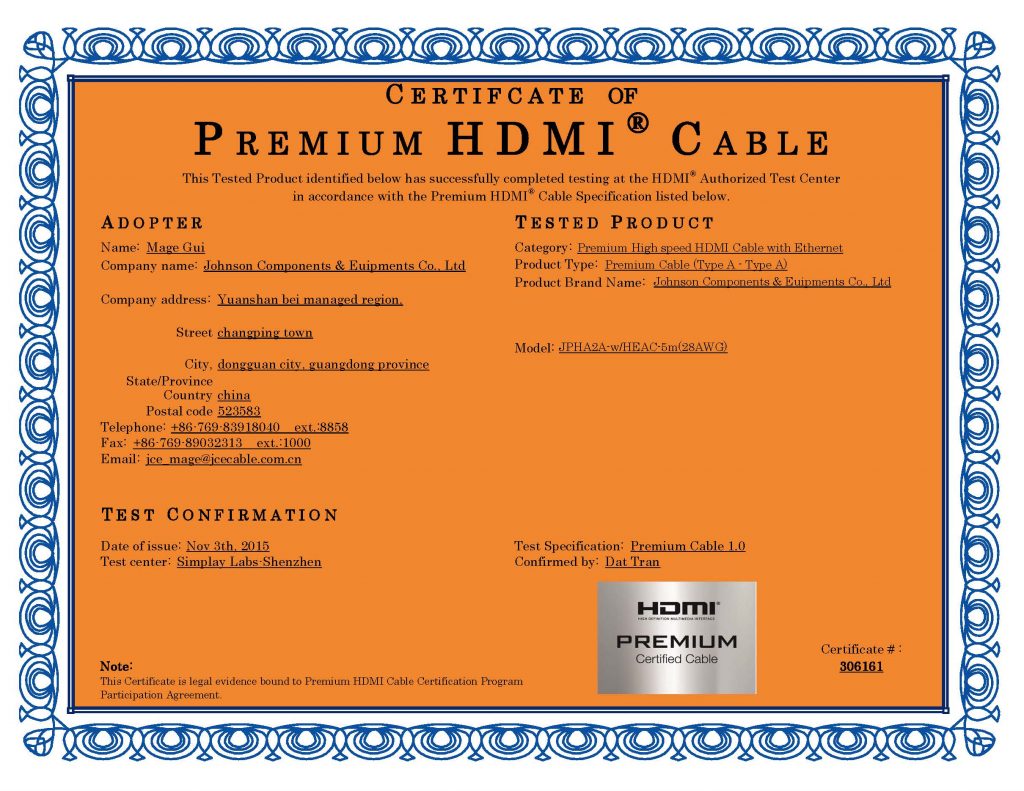 Fully certified
HDMI ( Premium HDMI / ATC) , MHL (MHL™ COMPLIANCE TESTING), Display Port (VESA), USB (USB-IF), Lightning (MFi)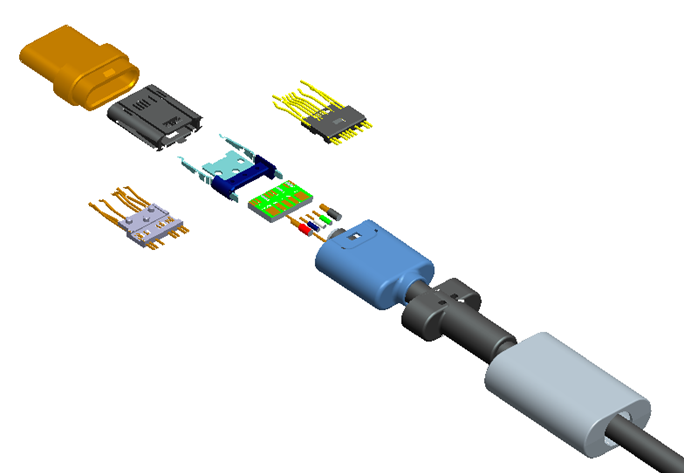 Robustness Structure
Achieving the most solid connector structure by using Zn-Alloy die-casting parts and overall structure.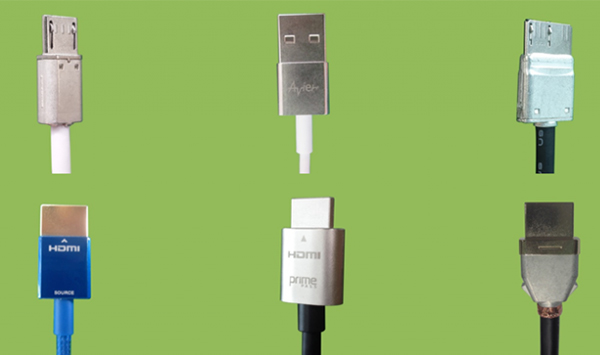 EMI protection
Providing the best EMI protection by using either uni-body design or seamless Zn-Alloy metal parts as the housing or shielding case.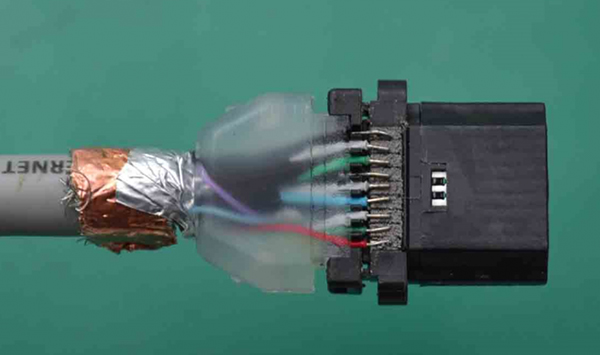 Patented design Wire Guide Holder
Minimizing the performance deviation of the raw cable by using the patented design wire guide holder between raw cable and connector.