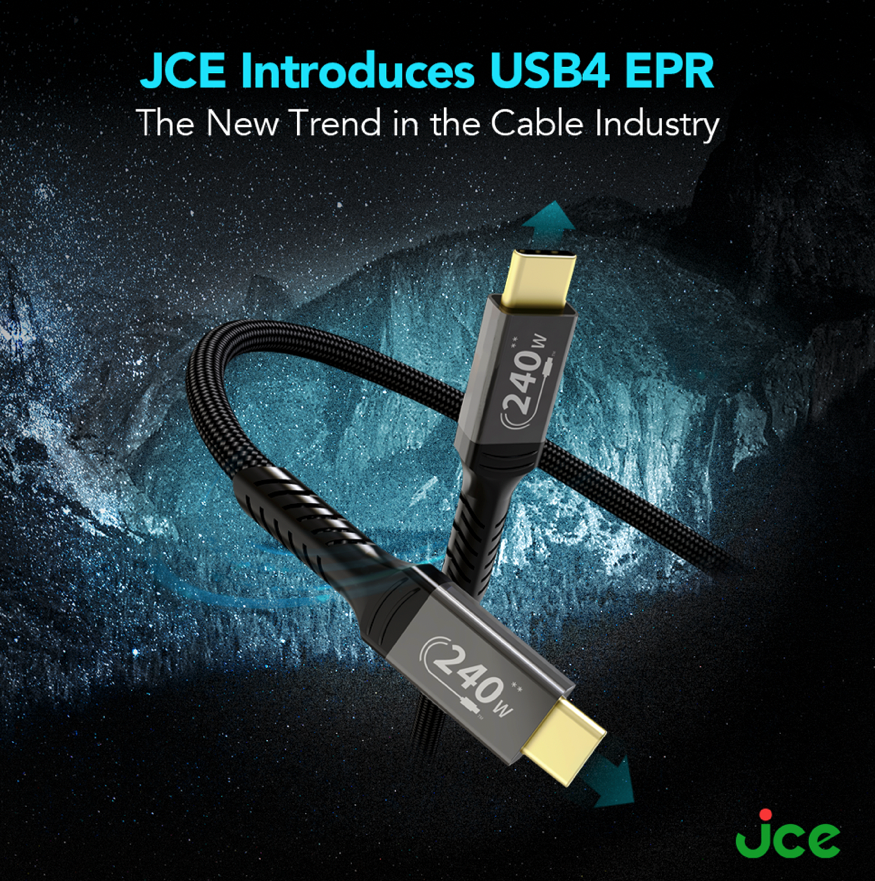 USB4 EPR Cables are here, and CTi has everything you need to know and everything you need.
As EU has confirmed Type C as the sole connector for all smartphone chargers by 2024, and with more and more devices adopting Type C receptacles, the Type C connector is cementing its status in the connector market.
Recently USB-IF released the specification for EPR (Enhanced Power Range) and SPR (Standard Power Range). USB4 EPR cables can support up to 240 watts of power, while SPR cables can support 60 watts. You may ask, what about 100W cables? The answer is that USB-IF has cancelled 100W cable certification services, meaning that future USB4 cables will only be categorized into EPR and SPR cables, but 100W cables already certified can still use their originally obtained USB-IF logos in the future.

If you are looking for certified USB4 Gen3 EPR cables, look no further. CTi now has the most complete USB4 portfolio in the cable industry. We provide the longest USB4 Gen3 EPR cables, from 0.8m to 1.2m.

For 100W solutions, we have USB4 Gen3 100W cables, from 0.8m to 1.2m, with our 0.8m SKU being the thinnest in the industry (OD4.8mm).

We also have long length USB4 Gen2 EPR cables that can reach 2 meters, which is currently the longest EPR cable in the industry.

If you are looking for long length USB4 Gen2 solutions, our USB Gen2 cable can reach from 1m to 3m, the longest certified length in the industry.

If you are looking for twist pair USB4 cables, we also have the world's first certified USB4 Gen2 twist pair cables ready for the market.