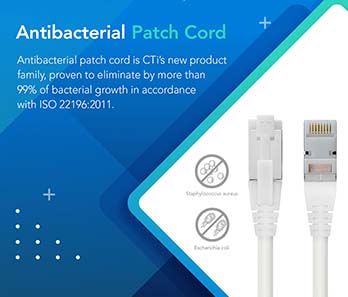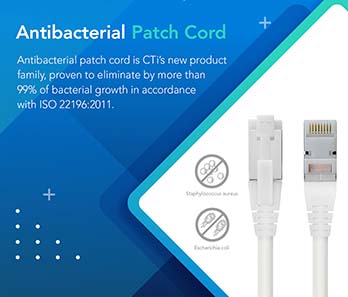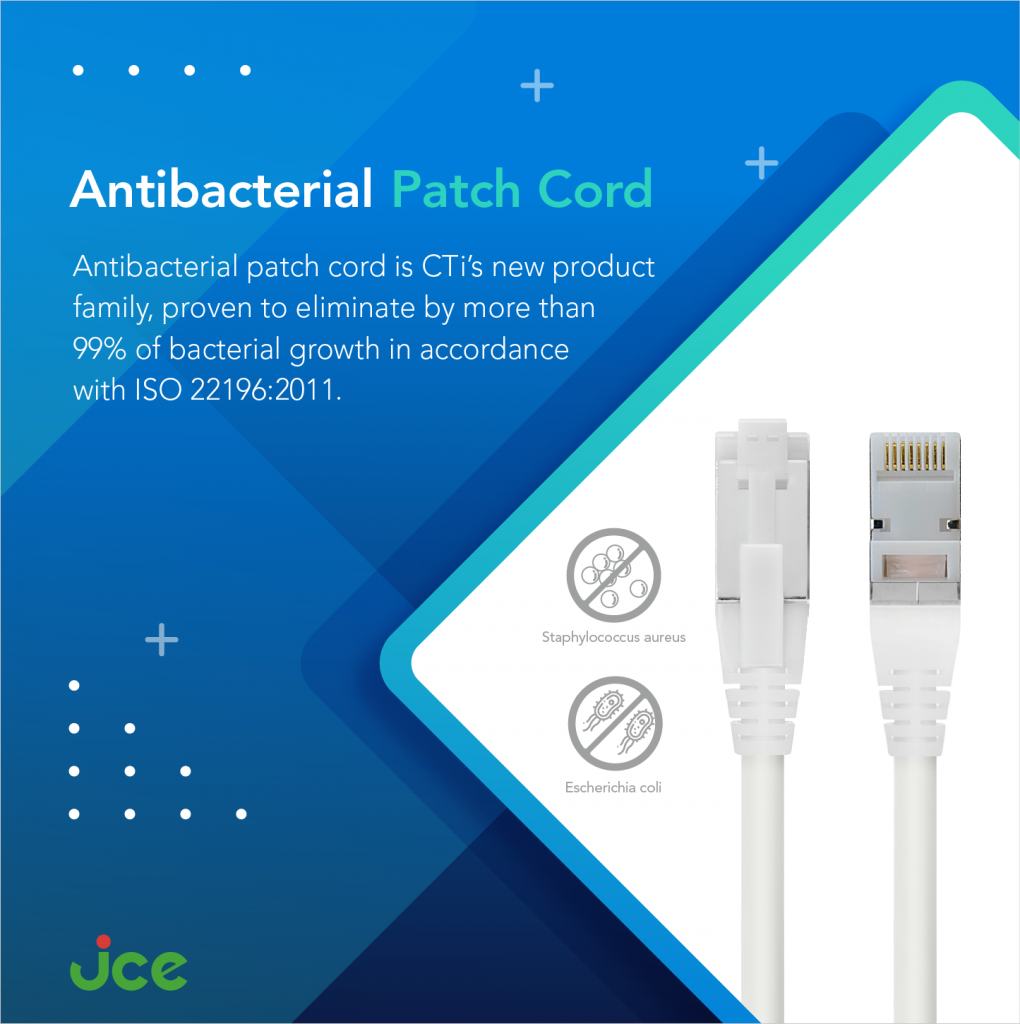 CTi has developed a new line of "Antibacterial Patch Cord" with protection against bacteria, and made its debut in Q3, 2021, as response to the raising awareness of environmental hygiene.
This new series is designed to meet the needs for food, medical, and environmental fields with high hygiene standards, suitable for health institutions, patient rooms and similar deployment areas which have an inherent risk of infection.

The entire patch cord assembly, including LAN cable jacket, RJ45 connectors and, strain relief boots, is added with antibacterial agent against bacteria growth, and also proven by SGS, well-known 3rd party test lab, in accordance with ISO 22196:2011 to be more than 99.9% effective in inhibiting "Staphylococcus Aureus (ATCC 6538p)" and "Escherichia coli (ATCC 8739)".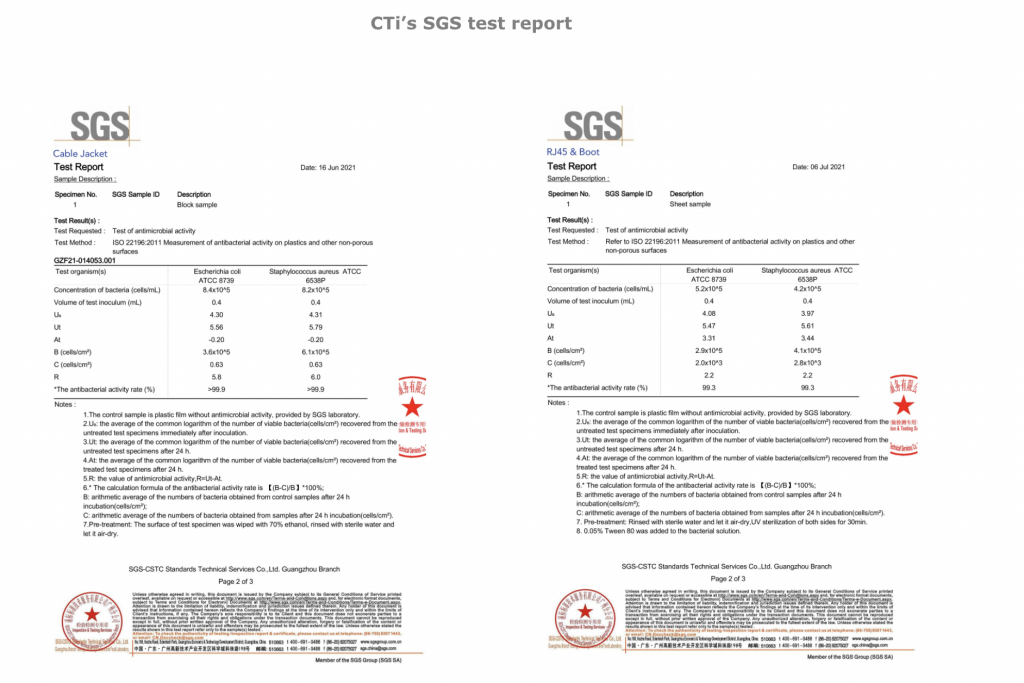 Rated up to 10G network performance, the antibacterial cables are available in shielded/un-shielded constructions and AWG/conductor size. Apart from that, CTi can provide different customized options for this new product, such as cable jacket color and boot design.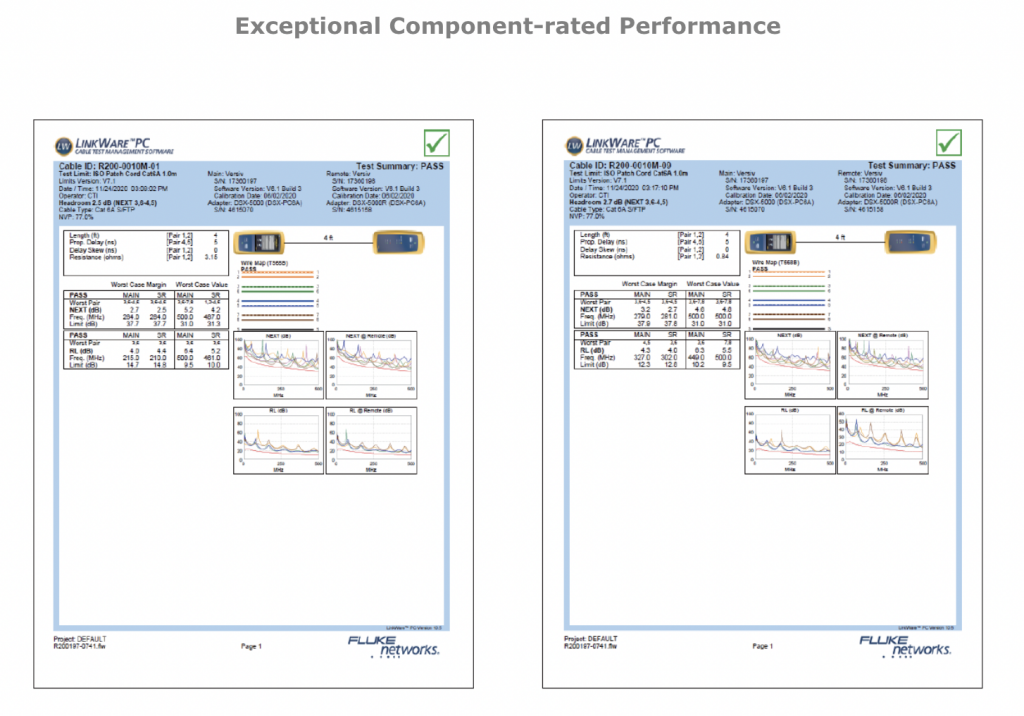 CTi Group is a professional cable OEM/ODM solution provider established in Taiwan for over 50 years. CTi Group has been dedicated to the integrity of high-frequency and high-speed cable industry for many years which provides customers with product design, development, and production solution by integrating outstanding tooling design, industrial automation, and procedure capability. CTi Group's main products include HDMI, USB, DP, networking cable, VR HD cable, automotive cable, industrial and medical cable, etc.